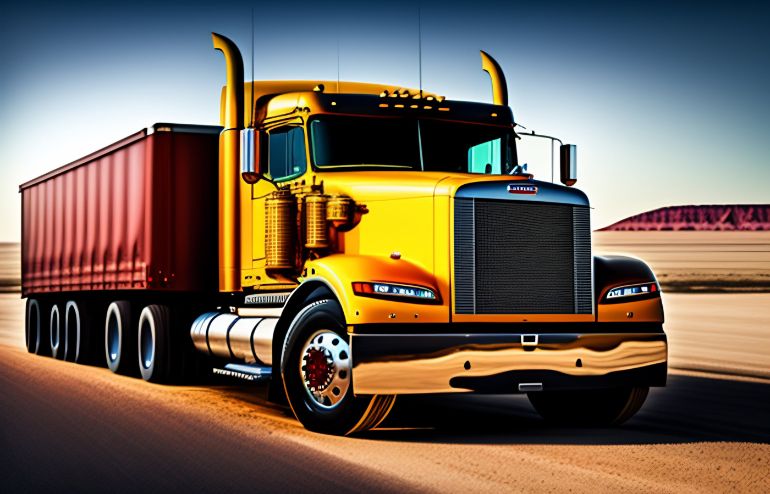 ---
The benefits of using a freight forwarder for your E-commerce business
Gone are the days of physical stores being the only option for shopping. With the rise of e-commerce, consumers can now purchase anything they need with just a few clicks. As this industry continues to grow, logistics and supply chains have become increasingly important. Freight forwarding and warehousing have undergone significant upgrades to meet the demands of e-commerce businesses. In this blog, we will explore the benefits of using a freight forwarder for your e-commerce business.
What is a Freight Forwarder?
Freight forwarders offer logistical services, organizing and transporting merchandise and freight within the country and overseas. This enables businesses to expand their reach to international markets and find efficient means of distribution.
Given that e-commerce is not limited by borders, teaming up with a knowledgeable freight forwarder can guarantee that your shipments reach their intended destination in a dependable and predictable manner. This also eliminates many of the challenges typically associated with cross-border e-commerce.
Here are a few of the benefits of using a freight forwarder for your Ecommerce businesses:
One of the many services provided by a freight forwarder is warehousing, which offers flexibility in storing your goods from its point of origin to its final destination.
Freight regulations and documentation can be intricate and challenging to navigate. However, a freight forwarder can ensure that your documentation is accurate, helping you prevent delays and fines resulting from non-compliance with regulations.
E-commerce retailers have the option to collaborate with a freight forwarder to select a carrier and reserve cargo space for individual shipments. The advantage of utilizing a forwarding service is that the forwarder can choose the best carrier for each shipment, which ensures the most cost-effective and timely delivery each time.
A freight forwarder is capable of consolidating shipments, adept at streamlining loads and transportation methods to minimize expenses and maximize available capacity. Consequently, all involved businesses can benefit from improved carrier rates.
Freight Forwarder Insurance
Freight forwarders have their own insurance and handle claims on a regular basis. In case of loss or damage, they will handle all the necessary paperwork, allowing you to concentrate on your core competencies.
Freight Forwarder tracking
Cutting-edge tracking technology enables you to monitor your shipment's movement from start to finish. With full transparency into your merchandise in transit, you'll be less anxious and enhance customer satisfaction.
Collaborating with a freight forwarder can provide you with a considerable pricing advantage compared to managing your e-commerce logistics independently. By leveraging their purchasing power, you can access better rates. In general, most shippers can secure more favorable rates from carriers by partnering with a freight forwarder.
The reason for this is that freight forwarders are large companies serving many shippers, which gives them greater negotiating leverage. As a result, e-commerce retailers can see a significant reduction in shipping rates.
Nissin is a specialist in freight forwarding, employing a plan that reduces handoffs and shortens transportation routes as much as feasible. Additionally, we offer freight consolidation and carrier rate optimization services.
Beyond the anticipated cost and time savings associated with freight forwarders, Nissin Belgium is the perfect partner to help you expand your e-commerce business. We collaborate closely with our clients to personalize services based on their specific requirements, which can reduce expenses, enhance efficiency, and maintain exceptional customer service.