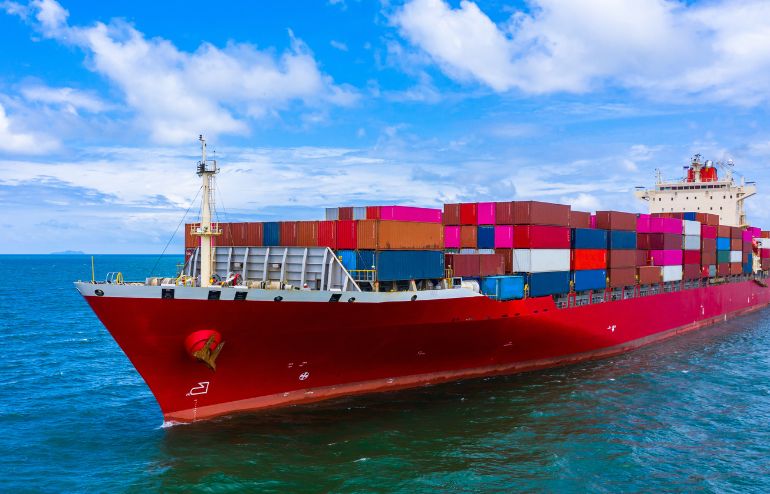 ---
Trends in ocean freight shipping: What to expect in the coming years
The global logistics industry plays a vital role in facilitating the movement of goods across borders. Ocean freight continues to be a critical component of the various modes of transportation, accounting for a significant portion of international trade. As we navigate this vast industry, Nissin Belgium has been a trusted name in the logistics landscape known for its commitment to excellence and unmatched expertise in sea freight.
From new technologies to changing market dynamics, this blog will explore the exciting developments and predictions for ocean freight in the coming years.
How does ocean freight work?
Ocean freight involves the transportation of goods by ships across the seas. It follows a process where cargo is loaded into containers, secured, and transported by ocean carriers to the destination port. Upon arrival, the containers are unloaded, cleared through customs, and delivered to the consignee.
Embracing Technological Advancements for Efficiency
In an era of digital transformation, the ocean freight industry embraces technological advancements to enhance operational efficiency. From automated systems, artificial intelligence, blockchain-based systems ensuring transparency and security in transactions to real-time tracking and monitoring solutions. These innovations enable stakeholders to optimize supply chain processes and make informed decisions promptly.
Sustainable Practices and Eco-friendly Solutions
The focus on sustainability is gaining momentum across industries, and ocean freight is no exception. With concerns over carbon emissions and environmental impact, there is a growing emphasis on adopting greener practices. Ocean freight carriers invest in cleaner propulsion systems, optimize vessel capacity, and explore alternative energy sources. Additionally, reefer containers to efficiently transport temperature-sensitive cargo are rising, ensuring quality and reducing waste.
Enhanced Collaboration and Network Integration
In an interconnected world, collaboration is key. Industry players recognize the significance of partnerships and network integration to streamline operations and provide end-to-end solutions. Strategic alliances and cooperation among shipping lines, freight forwarders, and port operators are becoming more prevalent, fostering seamless connectivity and driving innovation. The ocean freight industry can deliver exceptional customer service by leveraging shared resources and expertise.
Balancing Global Trade Dynamics
The prediction for ocean freight in the coming years revolves around striking a balance between global trade dynamics. With shifting geopolitical landscapes, trade disputes, and changing consumer demands, the industry must adapt to these fluctuations swiftly. Flexibility, agility, and robust risk management strategies will maintain stability and meet customer expectations in an ever-changing global market.
Final Thoughts
Ocean freight shipping is the backbone of global trade, connecting nations, fueling economies, and enabling the flow of goods on an unprecedented scale. If you are looking for a trusted partner for your ocean freight shipping needs, Nissin Belgium is here. With our expertise and commitment to excellence, we provide reliable and efficient logistics solutions tailored to your requirements.