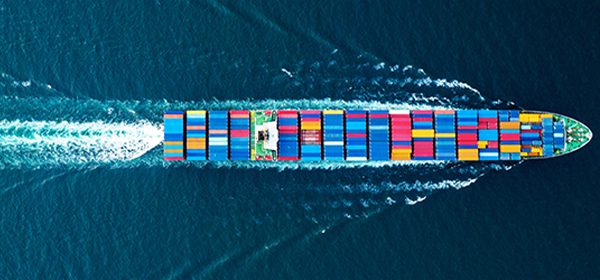 ---
Freight forwarders: 5 tips for finding and choosing
Freight forwarders are the middlemen who ship goods internationally for businesses. They see to it that the products are delivered from the producer to the wholesaler, storage facility, retailer, or customer. A well-managed freight forwarder partnership can help you cut down on costs, shorten transit times, and avoid confusion.
By choosing the right freight forwarder, you can simplify the logistics management process and save your time as a businessperson to concentrate on other important tasks. Here are the top 5 tips that would help you to select the right one to handle your cargo:
1. Pricing Structure
Most of the time, you may notice a difference between the prices that were quoted to you and the final amount that you are charged while dealing with a freight forwarder company. There may be additional fees, such as brokerage fees or fuel surcharges. Hence, it's crucial to ask them for clarification on any potential fees. Contacting different freight forwarders for quotations not only offers you an idea of price and logistics, but it also gives you a sense of their customer service expertise. Look for a forwarder with a clear price structure that prevents such confusion.
2. Look for Experience
It is suggested to do a bit of research to find a company with an established track record. An expert freight forwarder would be familiar with all aspects of logistics and be able to handle any problems that might arise. You'll have a better business experience with a company that is more established and has more industry knowledge and connections.
3. Providing Necessary Documents
Your freight forwarder must be able to deliver all the relevant shipping documents. Establish a process for how you will obtain and send documents to your freight forwarder as they are bound to be forgotten, lost, or misinterpreted. Make sure the business can offer shipping and negotiation documents, notarized invoices, customs clearance documentation, port documentation, and certificates of origin. Consult with your freight forwarder and find out how they suggest you manage your documentation.
4. Insurance Coverage
When using freight forwarding services, insurance coverage is a crucial factor that you should consider. Natural disasters or other problems might sometimes cause harm to your cargo or commodities while they are being transported. Before using the freight forwarder's services, find out who is their insurance provider and what it covers. For instance, the insurance should pay out in the event of theft, loss, or travel-related damage.
5. Check Their Network
Work with a freight forwarder who is connected to a network of other freight forwarders and third-party transportation providers. This is because you want a freight forwarder who can rely on the assistance of other partners while they are exporting internationally. As a result, they have more delivery options, safer operations, and more flexibility when coming up with solutions.
It can be difficult to choose a freight forwarder. If you're looking for a responsible, established freight forwarder, Nissin is here to assist you and your business. We handle all aspects of your freight supply chain, including shipping, customs, storage, export paperwork, handling costs, clearance procedures, import duties and taxes, and more.