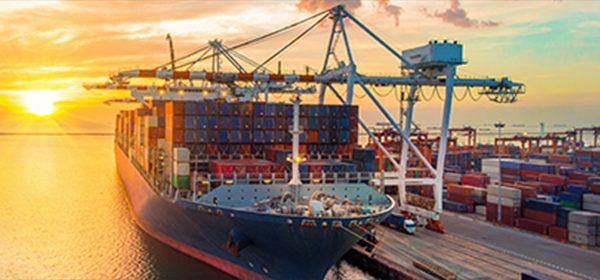 ---
Freight Forwarders: An updated Comprehensive Guide for 2023
What is a Freight Forwarder?
Freight forwarders are companies that specialize in planning every aspect of logistics and shipment of goods from the beginning to the end of the supply chain. These companies have extensive knowledge of the logistics and transport processes involved in international trade. They will act on behalf of shippers to make arrangements for services such as export paperwork, international sea freight fees, customs clearing processes, import tariffs and taxes, port handling fees, local trucking, and marine insurance.
What Services Do Freight Forwarders Provide?
Depending on your specific needs, freight forwarders will offer a variety of services along the supply chain. Some companies specialize in either air or ocean freight forwarding, or both. Few of the many services that freight forwarders provide are:
Set up the necessary bookings, payments, and paperwork for each area of the cargo for which they are responsible.
Act on your behalf with several other parties involved in the shipment, including air cargo carriers, any other logistics providers engaged in the transaction, and trucking businesses.
Offer customs brokerage services for import and export.
Quarantine/Fumigation services.
Specialized cargo transportation.
Transporting containers from port to door. Problem-solving if a shipment-related issue arises.
Do You Need Freight Forwarding?
Take your business and cargo to the next level with the help of freight forwarding.
Choose The Right International Freight Forwarding Company
Consider your freight forwarder as a trustworthy partner in business. There are a lot of crucial steps that must be taken in consideration in order to have items delivered to end customers when they are transported internationally. When doing so, you must pick a freight forwarder who is aware of your exact needs and who can offer you the kind of service you require for your company.
There are likely more than 100,000 freight forwarding companies in the world. Customers, however, have little access into price and service levels in a sector that is sometimes regarded as opaque. Along the supply chain, freight forwarders have access to a wide network of logistics service providers.
So, here's how you can choose a good company:
Think about any unique requirements that your shipments may require.
Estimate the degree to which your shipping may limit your options for finding the right forwarder.
If pricing is your only consideration, or service is more important to you, know what to look out for.
Lastly, find a platform that enables you to search for excellent service and competitive pricing.
Get The Right Quote
To find the best fit for your company, you need to thoroughly consider your options and chat with several freight forwarders if possible. Be sure to call a freight manager and provide them with as much specific information as you can, such as:
Your shipping addresses (final delivery address, shipper pickup address)
The method of transportation and type of shipment
Specify the shipment's overall weight
How frequently you intend to ship goods
What skills you possess as an exporter or importer
Any specific assistance, including oversize shipping, dangerous goods freight, etc.
Take the time to comprehend how the charges operate so that you can examine the final invoices again in the future. Exporters need to be aware of their product costs as well as any additional logistics fees they may have agreed to. Importers must comprehend the whole landed cost of commodities before they are delivered to their door.
Make a shortlist of forwarders from there, and then make sure you meet with someone from each company. It's ideal to arrange a meeting with someone in your location so they can fully comprehend and discuss all of your specific needs.
Nissin is an industry-leading freight forwarder. Being able to safely and economically transport your goods worldwide can significantly impact your company's operations. Contact us today to find out how our team can help improve your logistics processes.