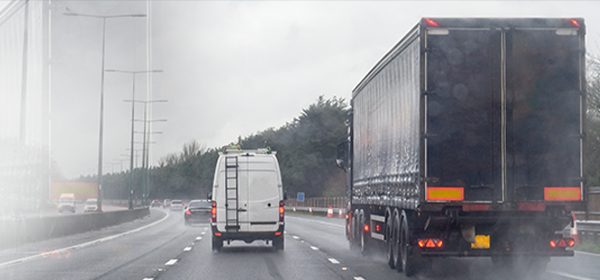 ---
What You Should Know About Dangerous Goods Transportation
Transporting or shipping dangerous goods can be a challenging task. It can become even more difficult if your operations are conducted on a global basis. A unique set of guidelines must be followed when transporting such items internationally. Each country has its own regulations for hazardous or dangerous materials, and different specifications are needed for various types of products.
Following are a few things you should understand and look out for when transporting dangerous goods:
Understanding What Are Dangerous Goods
Dangerous goods are "items or materials that, when transported in bulk, pose a serious risk to people's health, property, or environment." Hazardous material, hazmat, and hazardous cargo are other names for it.
Gases, liquids, and solids can all be forms of dangerous commodities. They can be hot or cold, colorless, or colorful, odorless, or pungent. They could be explosives, alcohol, corrosive substances, batteries, or even commonplace objects like hairspray, perfume, aftershave, and cigarette lighters.
Verify Your Documentation
When shipping dangerous items, proper documentation is crucial and is also the way to guarantee a seamless transport. Make sure that all dangerous materials are listed in your invoice's "Item Description" section when shipping them. Any mistakes in this paperwork could cause delays at customs.
If you are shipping aerosols, batteries, or a delicate container, you will need to include additional stickers and labels to indicate this on the package. All warning labels for hazards should be readable to everyone.
Carefully Pack Your Goods
One of the primary reasons dangerous items are labelled as such is the hazard they pose to those transporting them. To prevent product damage during transit and to prevent danger , pack your orders carefully. Make sure your shipment is adequately cushioned, whether it contains liquids or a laptop computer. Your shipment may experience delays if your packaging is inadequate.
Depending on how much of your risky products you are hauling, each shipper may have different regulations.
Divide Your Shipments
You could ask your shipper if it's possible to split your shipment, if declaring your shipment as dangerous goods is something you wish to avoid at all costs. If you have this choice, it can save you a lot of time as you won't have to deal with its documentation or have to put through extra steps to transport them. In some circumstances, sending many shipments as regular goods shipments may be less expensive than sending one shipment of dangerous products.
Expect to Pay Additional Handling Charges
Due to the increased hazards associated with handling and processing dangerous goods/hazmat materials, all shippers impose an additional cost. When determining surcharges, the shippers will typically divide dangerous items into two categories.
Dangerous goods that are easily accessible during travel, also known as Accessible Dangerous Goods (ADG).
Inaccessible Dangerous Goods (IDGs), items whose contents can be mixed with other cargo during transit and do not require access.
Conclusion
When transporting dangerous items, there are numerous things to be mindful of. When carrying goods involving hazardous substances, you will have less difficulties and delays as long as you do your research, have secure packaging, thorough documentation, and accurate labelling.
At Nissin, we would be interested in hearing from you if you are seeking for a logistics partner with knowledge of dangerous goods shipping regulation and compliance. To discover more about what we do at Nissin, browse through our list of services, or contact us today.