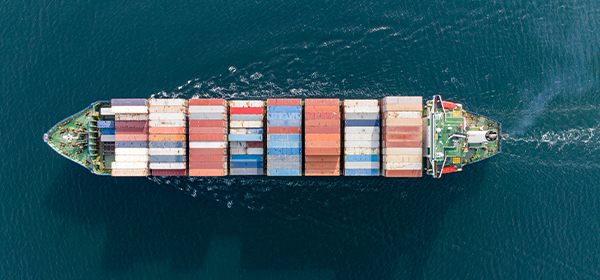 ---
5 Things You Need to Know About ocean freight
Ocean freight shipping has become the most widely adopted means of international logistics. If you're seeking to expand your business or enter new international markets, compared to other freight shipping methods, ocean freight services provide greater advantages to transporters. It is a cost-effective option that enables the shipping of oversized cargo while also offering more space and enhanced security during transport.
To alleviate the initial worries associated with utilizing ocean freight forwarding services, it is recommended to take into account the following 5 tips before embarking on the shipping process for your goods:
1. Pricing  –
The process of determining the cost of importing and exporting goods internationally may appear complex, however, ocean freight forwarding services are relatively simpler to price compared to air freight forwarders. While ocean freight can involve various modes of transportation such as trucks, rails, and boats, the pricing model is straightforward for less-than-container loads (LCL) shipments, which are calculated based on the amount of space your goods occupy in the container, measured in cubic feet.
2. Be Wary of Hidden Charges –
Shipping invoices may include fuel charges as a hidden cost that most shippers tend to overlook, despite being a common occurrence. However, changes in oil and gas prices can lead to fluctuations in these charges. To simplify matters, freight forwarders often consolidate the number of line items on your invoice, allowing you to focus solely on the overall cost.
3. Well Packaged –
Effective packaging is crucial in ocean freight transportation as goods are constantly in transit for extended periods. To ensure the safety and integrity of the goods during transport, it is essential to pack them precisely. Your shipment will initially be packed into a container that will be lifted on and off the ship by a crane. Moreover, during transit, the container will experience the rolling and swaying of the ocean until it arrives at its final destination.
It is essential to take extra precautions when packing your shipment correctly to guarantee its safe arrival at the destination.
4. Container Booking –
New companies often assume that they need to book a full container for ocean freight shipments. However, it is not mandatory as one can book a portion of the container. Consider reaching out to other freight forwarding companies to check if they offer LCL shipping, which enables consolidation of your goods with other shipments, reducing your shipping costs. Additionally, freight forwarders who have incomplete shipping containers may offer great rates for smaller shipments.
5. Freight Schedules –
It's important to have knowledge of various transit times, carriers, and consolidators. It should be kept in mind that ships have sail dates, which are different from delivery cut-off dates, so it's crucial to familiarize yourself with your carrier's schedule to avoid any delays. Additionally, after your goods arrive at the destination port, it could take several days for them to clear customs and be offloaded, especially if your shipment was transported via LCL.
If you are in need of affordable and reliable ocean freight shipping services, look no further than Nissin. We specialize in the safe and intact shipment of your belongings internationally, using top-notch reefer containers when necessary. Our team of experienced and courteous professionals sets us apart from other sea freight forwarding companies, ensuring your satisfaction every step of the way.