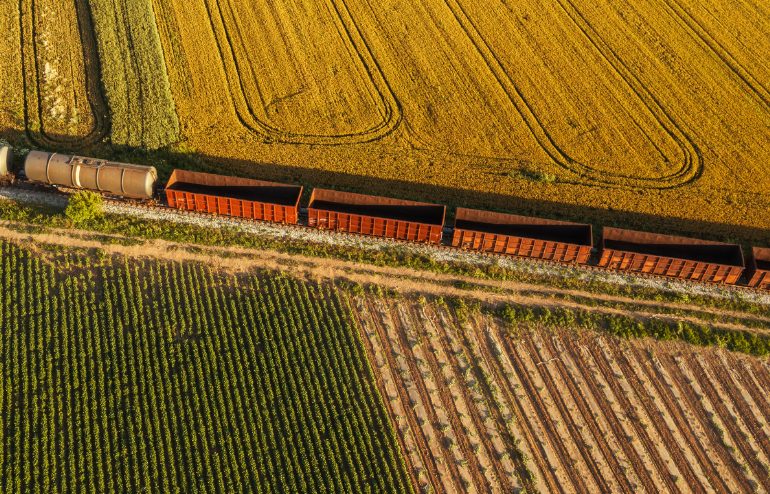 ---
The Future of Train Freight Trends and Opportunities
Train freight transportation has existed for over a century, providing efficient and reliable shipping worldwide. As technology advances and consumer demand evolves, the rail freight industry continuously adapts to meet new challenges and opportunities.
Nissin Belgium has been at the forefront of believing that, due to changing consumer expectations and thanks to emerging technologies, rail freight will be an essential component for the future of cargo transport.
Let's explore what lies ahead for train freight and how technology is reshaping the industry one step at a time by being an integral part of the global supply chain.
What Is the Future of Rail Transport?
The future of rail transport looks promising, with several key trends emerging.
Rail offers a greener transport solution versus truck or air. With sustainability becoming increasingly important for businesses and consumers, environmentally friendly shipping options like trains are poised for expansion.
Technology improvements allow rail to enhance efficiency and capacity. Automated track inspection, real-time shipment tracking, and optimized network management enable rail companies to move more freight faster. These technology enhancements also improve safety and reliability.
Rising global e-commerce means more consumer goods need transporting. Rail provides an affordable option for high-volume shipments over long distances. This matches the supply chain demands of online shopping and just-in-time delivery models.
How Does Technology Affect Rail Transportation?
Technology intersects with rail freight in several impactful ways.
Next-generation locomotives equipped with telematics systems provide extensive data to optimize fuel efficiency, schedules, and maintenance. AI and machine learning allow for dynamic adjustment of routes and resources based on real-time events.
Smart sensors and track inspection technologies provide valuable insights into the condition of tracks and equipment. This data helps identify trends and develop industry-wide standards for safety and integrity.
Another huge development is the Internet of Things (IoT). Connected devices allow for end-to-end visibility across the supply chain. Companies can accurately track shipments in transit and proactively adjust to potential bottlenecks or issues before they cause disruption.
Overall, technology breakthroughs translate to more reliable, efficient, cost-effective and sustainable rail freight.
Final Thoughts
The outlook for train freight points to increased demand and evolving capabilities. As the world moves more goods than ever before, rail provides a smart transport solution that aligns with sustainability values. Ongoing technology integration promises safety and efficiency improvements to meet rising freight volumes. For businesses seeking an affordable, environmentally responsible shipping method, rail freight is poised for an ever-increasing role moving forward.
Partnering with an experienced provider like Nissin Belgium can ensure you leverage rail optimally within your supply chain. Our expertise in rail logistics solutions helps shippers adapt to industry developments and maximize the benefits of rail cargo services. With extensive transportation networks, we provide responsive, flexible freight forwarding tailored to each customer's unique shipping needs.
Contact us at + 32 2 751 44 99 or write to us at HowCanIHelpYou@nissin.be to learn more.