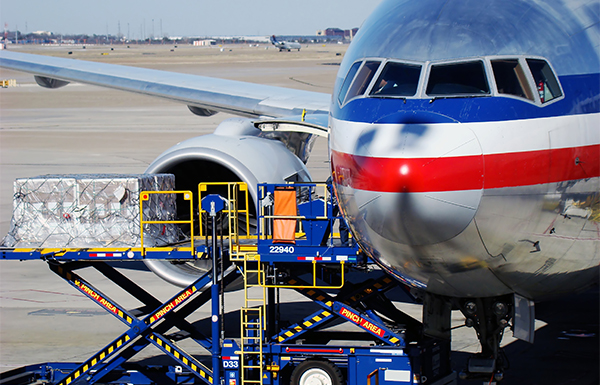 ---
How does air freight shipping work?
Airfreight refers to the transportation of packages and goods through an air carrier. As one of the most effective delivery choices for exporting and importing in the twenty-first century, airfreight is used in conjunction with other shipping methods including rail and sea.
Although air freight allows for speedy delivery of cargo worldwide, the process can be complex. The blog outlines the main steps involved in airfreight shipping to help you make an informed decision about using this method for your cargo delivery needs.
Placing an Order
If you are committed to air freight, you'll want to ensure that it provides your business with the greatest possible advantages. In that case, you might consider two other options: ocean freight or air-sea solutions.
Once you've concluded that shipping goods by air is the best option for you, you must consult and negotiate with your international vendors to be sure they can adhere to the air transportation regulations. This is important because importing and exporting involve two parties, and your supplier needs to agree to use air freight as well.
Air freight is faster than sea freight, but it's usually more expensive. In contrast, ocean freight is often less expensive but carries a higher risk of delay.
Pricing Up
After deciding to use air freight, it's important to have a clear understanding of how it works and how it will affect your business. Be sure you comprehend how volumetric ratios operate, how you will be billed depending on weight, the different types of containers that will be used for your goods, and how volumetric ratios function before you sign any contracts. By having a solid understanding of the impact of air freight, you will be able to confidently choose this method of importing and exporting, knowing that it is the best choice for your business.
Loading Your Cargo
The third step is ultimately scheduling your freight and packing your shipment. At this stage, you can consult with a freight forwarder to learn about any restrictions that may apply to your cargo. You can also compare different services and routes to decide which one will work best for your needs.
If your goods are perishable or have a limited lifespan, it is usually more advantageous to choose a direct route to ensure they arrive as quickly as possible.
Passing Checks
After your cargo has gone through all the necessary checks and documentation has been provided, the next step in the air freight process is to have your goods processed through export customs and put into transit. When your cargo arrives at its destination, it will still need to go through checks to clear customs.
It's crucial to carefully review the customs policy of the country or destination where your goods will be imported to ensure that you comply with all the requirements. This will help you avoid any potential issues and ensure a smooth and successful importation process.
Nissin is an industry-leading freight forwarder. The secure and cost-effective transportation of your goods globally can have a significant impact on your company's operations. If you have any inquiries about air shipping or air freight and their processes, feel free to reach out to us today. Our experienced and knowledgeable freight forwarding specialists can assist you in enhancing your logistics processes.