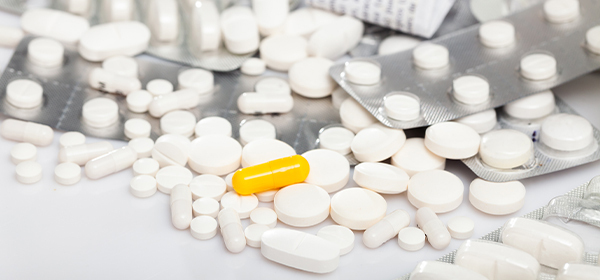 ---
An insight into the future of pharma logistics
The post-Coronavirus period has changed the demands on the pharmaceutical supply chain, and the transportation and logistics sector is swiftly adjusting to meet these demands. This situation has provided the industry with new insights into enhancing and strengthening its supply chain for the effective distribution of pharmaceuticals, medical equipment, and vaccines.
The integration of technology over the past decade has resulted in a major overhaul of the way the transportation and logistics sector functions.
The future of pharma logistics is surely evolving in these many ways –
 Rising Demand for Quality and Compliance in the Supply Chain
We are observing a growing relationship between quality and technological innovation in cold chain transportation as global pharma shifts portfolios and priority towards biologics.
Cold chain logistics providers are expected to match the pace and excellence of biologic research and development companies. To meet the growing demand for complex cold chain operations, companies must strike a balance between providing ample capacity and maintaining safety and regulatory compliance.
Significance of Reliability in Supply Chain Collaborations
The delicate nature and worth of healthcare products necessitate premium transportation services, as the wellbeing of patients, physicians, and hospitals are at stake. Instead of just hiring a transportation vendor, pharmaceutical businesses are increasingly aiming to form partnerships with logistics providers. They seek complete trust and assurance that their temperature-sensitive shipments will be properly handled. In the event of any shipment disruptions, customers want to be certain that their transportation partners are adaptable and have security measures in place to promptly address any issues.
Linking Operations through Digital Means
The pharmaceutical supply chain is moving away from a demand-focused model to a more patient-centered approach, particularly with the growth of personalized medicine. This presents a challenge for conventional linear supply chain processes, as business operations are becoming increasingly intricate. The need for a single, integrated digital network platform to support the entire pharmaceutical supply chain from end to end is heightened by digital collaboration.
Enhancing Pharma Company Control with IoT-Enabled Supply Chain Transparency
IoT plays a major role in the digitization of the pharmaceutical sector. The ability to transmit real-time data makes IoT devices a valuable and crucial solution for the complex processes within the pharma industry.
In addition to providing visibility into product conditions and temperature monitoring along the way, IoT devices in the pharma supply chain enable pharma companies to track products along the whole supply chain, from manufacturing to warehouses to final delivery. These insights are made available through smart tracking, which also makes sure that pharmaceutical companies may get them instantly.
Businesses are embracing digitization to cope with various types of disruptions and reduce risks wherever feasible. It's fair to say that the pandemic has encouraged the transportation and logistics industry, especially pharmaceutical logistics companies, to reevaluate their operations. This has led to the implementation of new methods for the effective delivery of healthcare goods, particularly to remote locations and vulnerable communities.